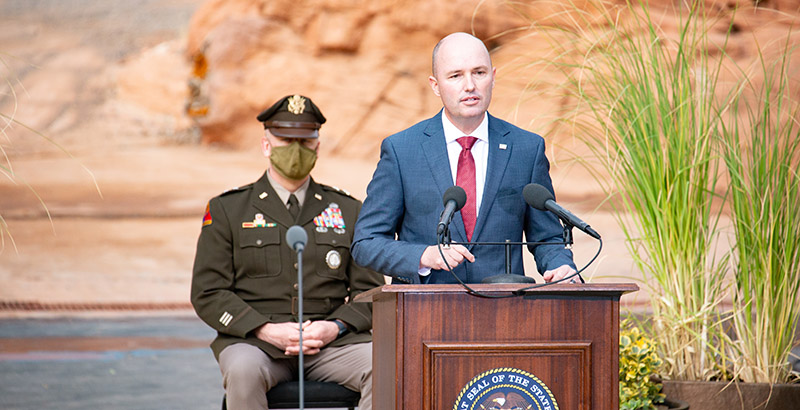 Rotherham: 'Rarely has so much fear and anger been directed at so little'
register here for The 74's daily newsletter. Donate here to support The 74's independent journalism.
A version of this essay originally appeared on the Eduwonk Blog.
There is a discouraging quality to the "debate" about transgender athletes and high school and college athletics. Proponents and opponents discount many complicated facts on the ground. That's why I wrote last year in The 74 that we need a national commission to help establish guidelines and best practices and update any we have as needed. Whatever you think of Lia Thomas, the Penn swimmer who recently won an NCAA championship in women's swimming, she followed the rules created by the NCAA, without creating her own.
I noticed the other day that on the political right, the culture war seems go in one direction on these issues. Then, this week, Utah Governor Spencer Cox issued a very humane veto of a ban on transgender sports in this state – precisely because the issue is complicated. His veto may well have been overridden, and that is exactly what happened with the Arkansas example I used the other day (Governor of Indiana also vetoed a ban). Still, it was remarkable, and his veto message is worth reading for several reasons. First, the Governor is supporting some sort of process here to resolve complex competition issues; it is the pure and simple prohibition to which he opposes. It gets lost in part of the cover. And the sausage being part of the letter is also worth reading. And, secondly, because the letter emphasizes that we are talking about young people here and that humanity should be at the heart. This part is excellent.
From Cox letter:
Finally, there is another important reason for this veto. I must admit that I am not a transgender expert. I struggle to understand so much and the science is contradictory. When in doubt, however, I always try to err on the side of kindness, mercy, and compassion. I also try to be close, and I learn so much from our transgender community. They are big children who face enormous difficulties. Here are the numbers that most influenced my decision: 75,000, 4, 1, 86 and 56.
75,000 high school students participate in high school sports in Utah.
4 transgender kids playing sports in high school in Utah.
1 transgender student doing female sports.
86% of trans youth report being suicidal.
56% of trans youth having attempted suicide
Four children, and only one of them does women's sports. That's what it's about. Four kids who don't dominate or win trophies or take scholarships. Four kids who are just trying to make friends and feel like they're part of something. Four children trying to get by every day. Rarely has so much fear and anger been directed against so little. I don't understand what they are going through or why they feel the way they do. But I want them to live. And all the research shows that even a little acceptance and connection can significantly reduce suicidal tendencies. For this reason, as much as any other, I have taken this step in hopes that we can continue to work together and find a better solution. If a veto denial occurs, I hope we can find ways to show these four children that we love them and have a place in our state.
Andrew Rotherham is co-founder and partner of Bellwether Education and a board member of The 74. He writes Eduwonk.com, where a version of this commentary first appeared.
Related
Rotherham: We need a national commission on the inclusion of transgender student-athletes
Related
Subscribe to The 74's newsletter
Submit a letter to the editor