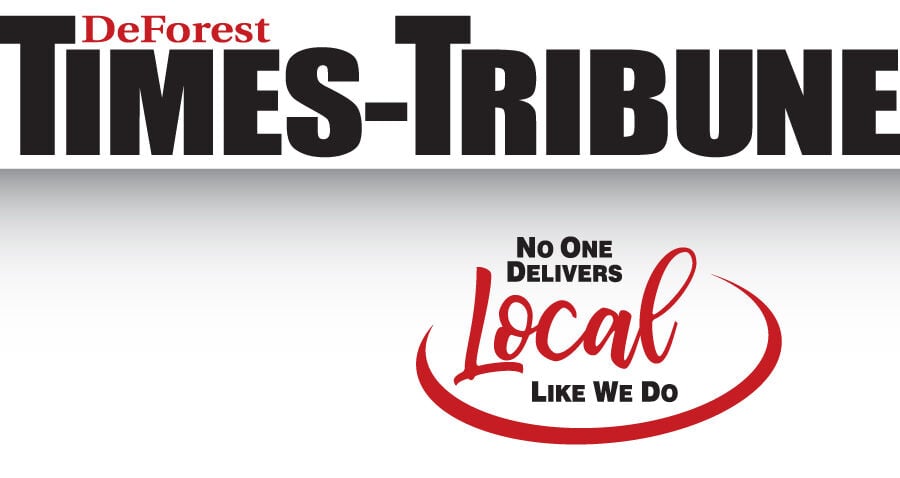 Library News for November 5, 2021 | Culture & Leisure
Our October programs ended on a freezing and windy Saturday morning with the Library Halloween Party. The clouds and wind didn't dampen the spirits of all of the kids (and their adults sometimes too) who showed up in disguise to play games, listen to stories, do crafts, and enjoy the spooky decorations that surrounded the library. the magician entertained the crowds and made astonishing demonstrations of conjuring (from French / Latin meaning nimble or quick fingers) despite the cold. Our next event, this one will be mostly indoors – now that the November and fall temperatures have arrived – on November 13, when we will be celebrating Dino (saures) day at the library. Dinosaurs are the theme of the whole month. Check out our website or FaceBook page for more information. Daylight saving time disappears next weekend. I am an early riser so I appreciate the morning light. But night falls so quickly once we get back to normal time. Which, on reflection, prolongs the evenings; which, on second thought, means more time for reading! There is a November reading program / challenge that runs throughout the month of November, so make the most of those long evenings by reading and then saving your books in the BeanStack app. More information is available on our website. In the meantime, here are some of the new books recently arrived at the library. Enjoy!
"The Boys: A Memory of Hollywood and the Family" by Ron Howard and Clint Howard. Alternately denominational, nostalgic, heartwarming and heartbreaking, the award-winning filmmaker and his brother, an audience-favorite actor, share their unusual family history of navigating and surviving as actor siblings.
"David Copperfield's History of Magic" by David Copperfield. The legendary illusionist profiles twenty-eight of the world's most revolutionary magicians, with more than 100 unseen photographs of artifacts from his Museum of Magic, including Houdini's strait-jackets and handcuffs and the sawing in half from Dante.
"Go" by Katie Couric. In this memoir, the iconic media star talks about her professional and personal life, including the loss of her husband at a young age, her historic turn as a "CBS Evening News" presenter, and her experiences dealing with it. gender inequality.
"Taste: My life through food" by Stanley Tucci. The award-winning, food-obsessed actor, reflecting on the intersection of food and life, presents a heartfelt and delightful memory of life in and out of the kitchen that takes readers on a gastronomic journey through the good guys. and bad times.
"All the wonders: a journey to the end of the greatest story ever told" by Douglas Wolk. The very first comprehensive account of the interconnected half-million-page history of Marvel Comics, an eye-opening guide to the last 60 years of American culture from a subject matter authority who has read all 27,000+ tapes comics of Marvel superheroes and lived to tell the tale.
"The First Shots: The Epic Rivalries and Heroic Science Behind the Coronavirus Vaccine Race" by Brendan Borrell. Award-winning reporter, drawing on high profile access, presents the full story of the lifesaving vaccine's high-stakes global race to end the pandemic.
"Child of Light" by Terry Brooks. Auris Afton Grieg stages a desperate escape from the prison she has been in since she was 15 and meets an unusual stranger who claims to be a member of a magical race and insists she is too .
"Coffee Tales" by Toshikazu Kawaguchi. In this highly anticipated sequel to "Before the Coffee Gets Cold", four new clients have the chance to travel through time to come to terms with their past in order to move on with their lives.
"The Ballad of Laurel Springs" by Janet Barbe. While researching a topic for her story project in fifth grade, Grace, 10, discovers that her family's tangled past is part of a dark legacy in which the lives of generations of women are affected by violence. immortalized in folk songs.
"Carrefour, n ° 1 (A key to all mythologies)" by Jonathan Franzen. As Christmas 1971 approaches, the Hildebrand family of New Prospect, Ill. Are increasingly dealing with points of crisis, including an expired marriage, the draft, and their son's sexual orientation in the first novel of 'a new trilogy from the author of "Purity".
"We are not like them" by Christine Pride & Jo Piazza. The long-standing bond between two women, a black and a white, is strained when a woman's husband, a police officer, is involved in the shooting of an unarmed black teenager, while the other woman , a journalist, covers this career story. .
"It's A Wonderful Woof, # 12 (Chet & Bernie Mysteries)" by Spencer Quinn. As the holidays approach, Chet the dog and his human partner, Private Detective Bernie Little, search for a fellow investigator who has disappeared with a client, in the twelfth novel in the following series "Tender Is the Bite".
"Biscuits and gravy" by William & JA Johnstone. On the run, wagon cook Dewey "Mac" Mackenzie desperately works herding cattle to stay one step ahead of his enemies, in new novel by prolific series author Last Mountain Men and Matt Jenson .
"The list of judges" by John Grisham. On the hunt for a serial killer, Florida Board on Judicial Conduct investigator Lacy Stoltz discovers that a man hiding behind the black robe can not only accept bribes, but also kill.
If you would like to reserve any of these titles, give us a call at 846-5482 and have your library card ready! The library is open from 9 a.m. to 8 p.m. Monday to Thursday, 9 a.m. to 5 p.m. Friday and Saturday, and 1 p.m. to 5 p.m. on Sunday. Can't come when we're open? Call and inquire about our electronic locker system