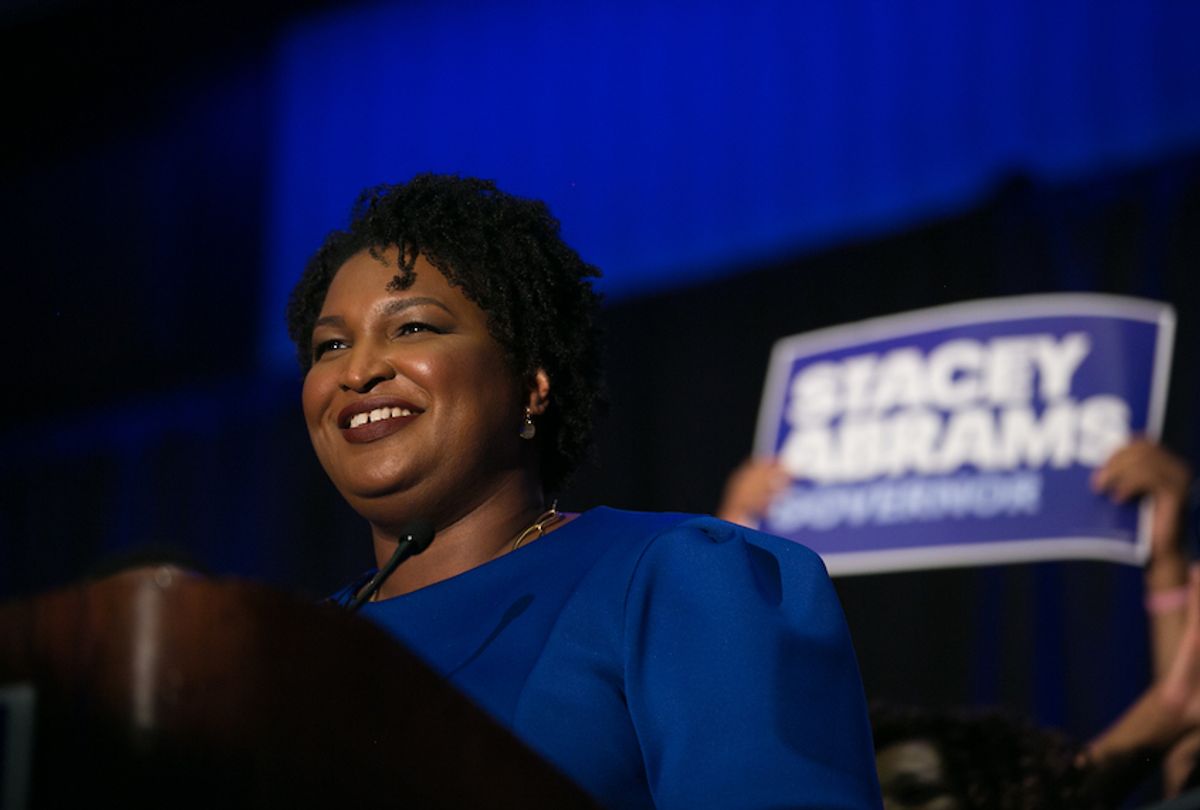 For Stacey Abrams, Crime Pays – CBS Redesigns 'Never Tell' Serial Thriller
When Stacey Abrams, the former Democratic candidate for governor of Georgia, doesn't change her mind or stand up for the right to vote for all, she is the prolific author of several critically acclaimed novels, ranging from romances steamy to realistic legal thrillers.
Now, Abrams' 2004 novel "Never Tell" is being adapted into a new series of the same name on CBS, reports Deadline. The drama was originally picked up by CBS in 2019, but is now being revamped with new writer Barbara Hall, although Abrams remains as executive producer. Hall is the creator of the 2014 political drama "Madam Secretary" and a wide range of other CBS dramas over the past 20 years.
"Never Tell" brings to life the fictional story of criminal psychologist Dr Erin Abbott, who moves to New Orleans to escape her past, and ends up teaming up with a local reporter and detective to solve a crime that has shook the city to its heart. . In the book, a romance is brewing between Abbott and journalist Gabriel Moss, but it is not yet clear which direction the series will take. While the series is currently in development, CBS has yet to release any further information. Start your fan casting now.
---
Want a daily rundown of all the news and commentary Salon has to offer? Subscribe to our morning newsletter, Crash Course.
---
Since Abrams' expansive organization helped shock Democratic victories in Georgia's presidential election last November and special Senate races across the state in January, many have speculated on what will follow for the democratic pioneer. And while Abrams is widely expected to run for governor in his state in 2022, his partnership with CBS makes it clear that his future will also include more than politics.
Earlier this year, another book by Abrams, a legal thriller titled "While Justice Sleeps," was also given the green light for show on NBCUniversal, Variety reported. The book chronicles the chaos that befalls the nation when a sitting Supreme Court judge falls into a coma. "While Justice Sleeps" is Abrams' most recent fictional novel, following the release of his non-fictional memoir "Lead From the Outside" in 2019, and his 2020 book on Voting Rights and Suppression, " Our Time Is Now Power, Purpose, and the Fight for a Just America. "
Abrams' other books, many of which were written under the pen name Selena Montgomery, include "The Art of Desire", "The Hidden Sins", "Secrets and Lies" and others. Abrams received the Reviewer's Choice Award and the Reader's Favorite Award from Romance in Color for Best New Author.
MORE STORIES LIKE THIS: